20:44
To slow the spread of the coronavirus, governments issued lockdowns to keep people at home. They curtailed activities that affected services like trash collection. They tried to shield hospitals from a surge of patients, AP reports.
But the cascading effects of these restrictions also are hampering efforts to cope with seasonal outbreaks of dengue, an incurable, mosquito-borne disease that is also known as breakbone fever" for its severely painful symptoms.
Southeast Asian countries like Singapore and Indonesia have dealt with concurrent outbreaks of dengue and coronavirus this year. In Brazil, where there are over 1.6 million Covid-19 infections, at least 1.1 million cases of dengue have been reported, with nearly 400 deaths, according to the Pan American Health Organization.
Dengue cases are likely to rise soon with the start of seasonal rains in Latin American countries like Cuba, Chile and Costa Rica, as well as the South Asian countries of India and Pakistan.
Dengue typically isnt fatal, but severe cases may require hospitalization. Prevention efforts targeted at destroying mosquito-breeding sites, like removing trash or old tires and other objects containing standing water, are still the best ways to curb the spread of the disease. But coronavirus-era lockdowns and other restrictions have meant that these efforts have been reduced or stopped altogether in many countries.
20:27
In the UK, more than 100 outbreaks of coronavirus are cropping up every week, health secretary Matt Hancock has revealed, announcing that there would be "more targeted local action and less national lockdown".
The Hancock wrote in an article in the Telegraph that small localised lockdowns in affected communities and new portable walk-in centres were helping to get many outbreaks under control "swiftly and silently".
The lockdown imposed on Leicester after a surge in infections, the first of its kind in the country, will be reviewed by Hancock this week.
The paper reports that door-to-door testing, which was used in the worst-hit areas of Leicester, is to be used more widely to curb outbreaks in the coming months. Portable walk-in centres will also be stationed in areas where there is a flare-up of the virus:
20:17
In the US, the federal Bureau of Prisons said Sunday that a staff member involved in preparing for the first federal executions in nearly two decades has tested positive for coronavirus, AP reports.
The Justice Department said the development will not mean an additional delay in the governments timetable, already stalled by a federal court, because the worker had not been in the execution chamber and had not come into contact with anyone on the specialised team sent to the prison to handle the execution.
The agency made the disclosure in court filings in response to lawsuits that have sought to halt executions scheduled to resume Monday.
An attorney for the Bureau of Prisons said the staff member learned on Wednesday that the staffer had been in close contact with someone who tested positive for Covid-19. The staff member immediately left work and notified the bureau Saturday about the positive test, according to the court filing.
The staff member did not wear a mask at all times during meetings with other Bureau of Prisons employees and other law enforcement officials in the days before learning of the exposure, the agency said. The bureau says the staff member did not enter the execution facility or the prisons command center and left the facility before the dozens of Bureau of Prisons employees who are part of the team handling the executions arrived at Terre Haute.
The Bureau of Prisons also started contact tracing to identify other staff members who may have had contact with the employee who tested positive, officials said.
Updated

20:04
In Canada, the Premier of Ontario province, Doug Ford, will announce details on Monday about the province's third stage of reopening, his office said on Sunday, a step likely to end most restrictions introduced in March to limit the spread of the novel coronavirus, Reuters reports.
Stage 3 will allow "most remaining workplaces and community spaces" to reopen, according to the province's website, although "large public gatherings will continue to be restricted."
Canada's most-populous province and the country's economic engine laid out a three-stage framework in April for reopening, allowing the whole province into the first stage on 19 May. Many regions in the province were able to move to Stage 2 on 12 June, which allowed for the reopening of restaurant patios and hair salons.
But harder-hit areas – including densely populated Toronto, and Windsor Essex, a region near the Ontario-Michigan border with clusters of cases among agricultural workers – were not able to graduate to the second stage until late June and early July.
Ontario, with a population of 14.6 million, reported 129 new Covid-19 cases and three deaths on Saturday, according to public health agency data. Ontario has the second-highest number of cases and deaths behind Quebec.
Canada has reported 107,347 cases since the pandemic began, including 8,773 deaths, according to the latest government data.
19:48
Brazil, the world's number two coronavirus hot spot after the United States, registered 631 new deaths on Sunday, with a new total of 1,864,681 confirmed cases, the Health Ministry said.
Brazil now has an official total of 72,100 deaths, the ministry said. The numbers of deaths and cases are usually lower on the weekend because of patchy reporting. Experts say the true totals are likely far higher due to a lack of testing.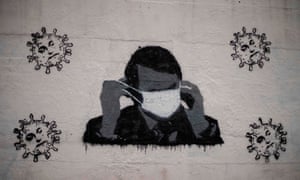 19:31
WHO reports record rise in global infections
The World Health Organization reported a record increase in global coronavirus cases on Sunday, with the total rising by 230,370 in 24 hours.
The biggest increases were from the United States, Brazil, India and South Africa, according to a daily report. The previous WHO record for new cases was 228,102 on 10 July.
Global deaths remain steady at about 5,000 a day. Global coronavirus cases are approaching 13 million, according to the Johns Hopkins University tracker, with 12,826,729 currently confirmed.
The disease has so far killed more than 567,123 people in seven months.
19:28
South Africa reimposes ban on alcohol sales
South Africa re-imposed a nationwide curfew on Sunday in response to what South African President Cyril Ramaphosa called a "coronavirus storm" that was "far fiercer and more destructive than any we have known before".
Ramaphosa re-imposed a night-time curfew and also a ban on alcohol sales barely six weeks after buying booze had become legal again.
"As we head towards the peak of infections, it is vital that we do not burden our clinics and hospitals with alcohol-related injuries," Ramaphosa said.
New coronavirus infections have topped 12,000 per day – or 500 per hour – in South Africa in recent days, making it the fourth-biggest contributor to new worldwide cases after the United States, Brazil and India.
19:24
Summary
Hello and welcome to today's live coverage of the coronavirus pandemic.
My name is Helen Sullivan and I'll be bringing you the latest news from around the world for the next few hours.
As always, it would be good to hear from you – send news, tips, suggestions, extravagant gifts on Twitter @helenrsullivan or via email: [email protected]
On Sunday, the World Health Organization reported that cases rose by a record one-day total of 230,370. The biggest increases were recorded in the United States, Brazil, India and South Africa.
South Africa's infections are climbing towards 300,000. In response to the worsening crisis, the country's president, Cyril Ramaphosa, has reinstated a ban on the sale of alcohol in order to reduce the volume of trauma patients, so that hospitals have more beds to treat Covid-19 cases.
The World Health Organization reported a record increase in global coronavirus cases on Sunday, with the total rising by 230,370 in 24 hours. The biggest increases were recorded in the United States, Brazil, India and South Africa.
A new report by Oxfam warns that the hunger crisis worsened by the pandemic could potentially kill more people each day than the infection itself, which has claimed more than half a million lives so far.
The US state of Florida has registered 15,300 new infections on Sunday, the biggest daily increase in recorded coronavirus cases in any US state since the beginning of the pandemic.
Current hospitalisations in the US state of Texas rose by 327 to a new high of 10,410, a record high for the 14th day in a row.
South Africa's president, Cyril Ramaphosa, has reinstated a ban on the sale of alcohol to reduce the volume of trauma patients so that hospitals have more beds to treat Covid-19 patients.
The Palestinian Authority on Sunday imposed a night-time and weekend curfew on the occupied West Bank for the coming 14 days to try to rein in rising coronavirus numbers.
Mexico's death toll from the coronavirus pandemic is poised to overtake Italy's and shoot above 35,000 on Sunday.
The government of Spain's Catalonia region on Sunday ordered residents in and around the north-eastern city of Lleida to go back into home confinement as cases of coronavirus rose.
Jordan's King Abdullah II said Sunday that his country had brought coronavirus under control and that it was time to focus on restarting the economy. Prime minister Omar al-Razzaz promised on Sunday to deepen a crackdown on the country's rampant tax evasion.
Nightclubs and discos in Bulgaria will be allowed to reopen, just three days after all indoor bars were ordered to shut and despite a continuing rise in coronavirus cases in the country.
Lebanon has recorded a new infection high, as the health ministry said a total of 166 new cases had been confirmed in the last 24 hours.
Updated