MANGALURU: A nonagenarian who was missing for four days and his rescue from deep inside Western Ghats triggered celebrations at Mittabagilu village of Belthangady taluk. Located on the foothills of the Ghats, it was not unusual for Annu Poojary, 92, of Shantigudde in Mittabagilu, to venture into the
forest
. However, when he did not return after four days, villagers got worried.
While a search initiated by his family members and villagers on Thursday in the vicinity of the house, failed to yield results, some villagers approached the local astrologer, seeking clues to his whereabouts. Giving them a ray of hope, the astrologer predicted Annu Poojary will be found by Sunday afternoon. Sparking a debate if astrology is a precise science, a team of villagers did find him inside the forest on Sunday morning.
Villagers suspect Annu Poojary might lost his way once he entered the forest. Steady rain that the region has been receiving in the recent past could have contributed to this, they said.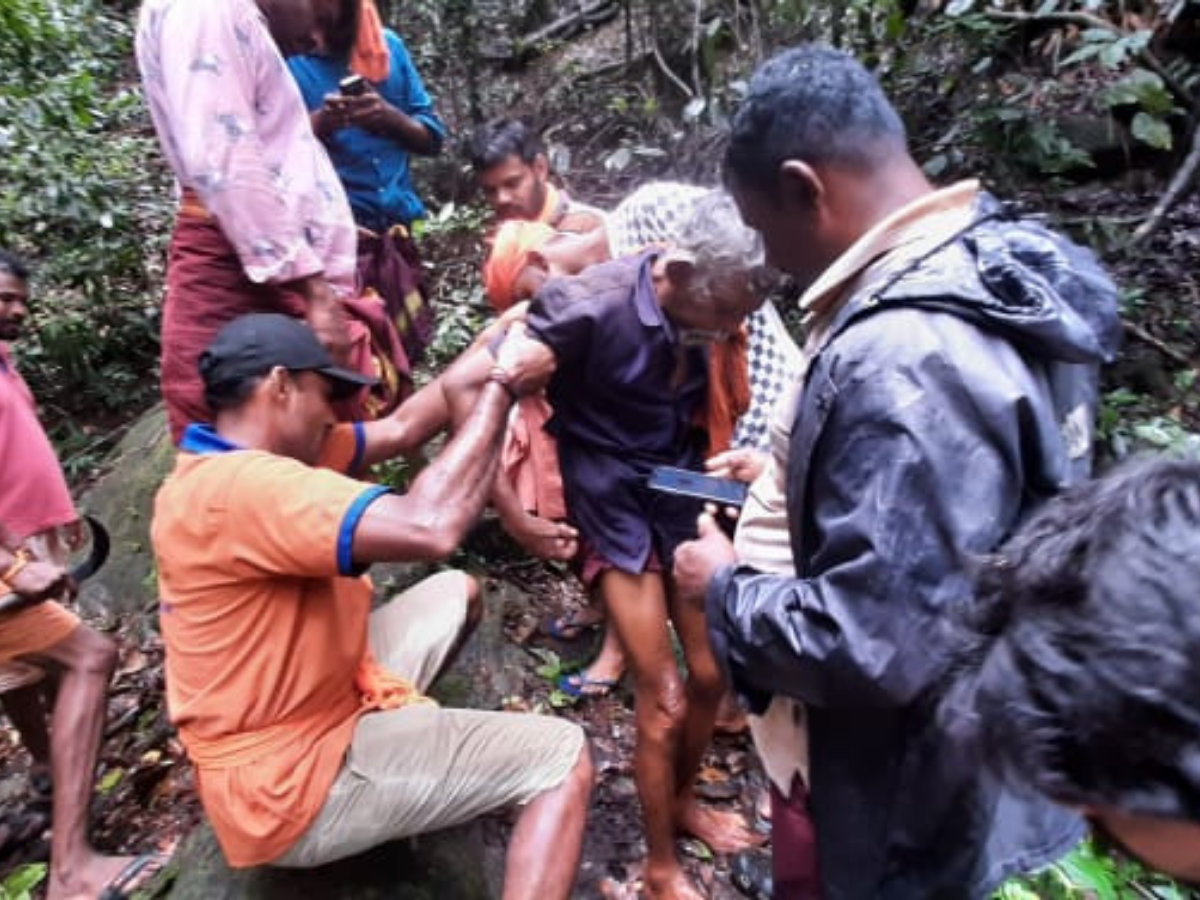 Undeterred, teams that the locals formed continued their search. A squad comprising Kadumane Vijay, Vinay Senarabettu, Jarige Girish, Ratan Shetty and local youths found him sitting on a stone beside a stream near Kadumane forest, 3km from his house. Incidentally, the training that Ratan and Vijay underwent with the NDRF helped them in the rescue efforts.
Annu Poojary had survived the four-day ordeal by drinking water from the nearby stream, said Vinay Senarabettu, former vicepresident of Mittabagilu gram panchayat.