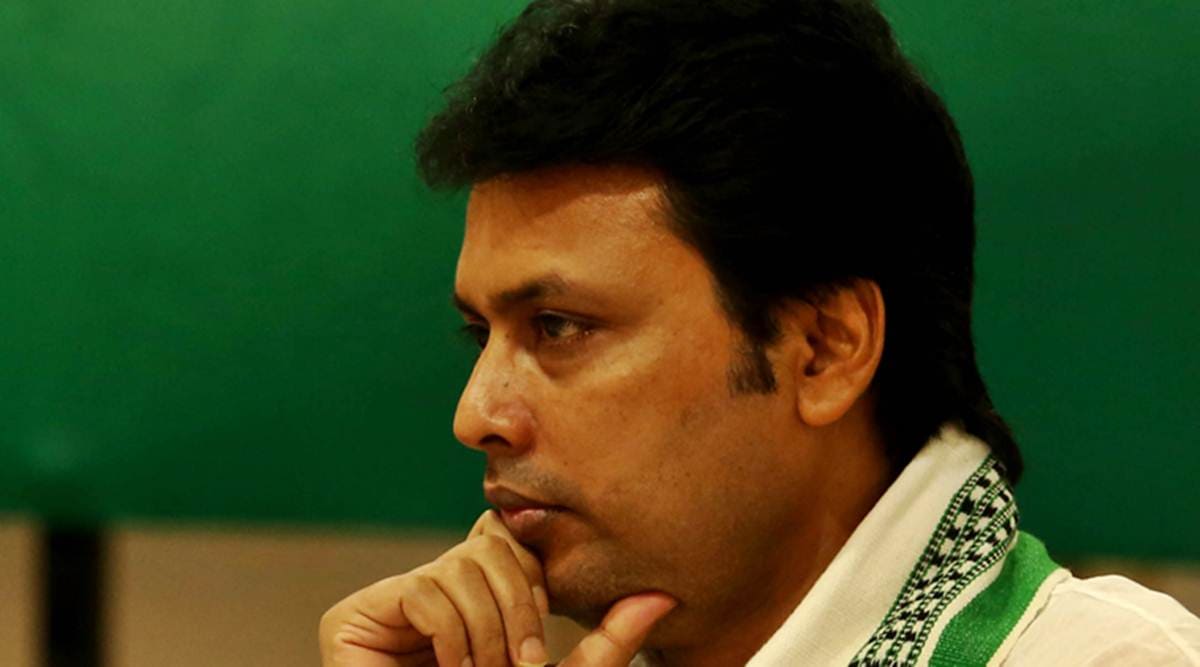 Written by Debraj Deb
| Agartala |

September 18, 2020 11:24:59 pm

Tripura chief minister Biplab Deb
The Tripura Assembly of Journalists (TAJ), a forum for protection of journalists, Friday said that while Chief Minister Biplab Deb hasn't retract his comments on media, 'assaults' and 'conspiracy' against journalists have picked up pace.
Reiterating the demand for rollback of the CM's comments, TAJ today said they will seek the intervention from Governor RK Bais and write to Prime Minister Narendra Modi, Home Minister Amit Shah and others if necessary.
Speaking at the inaugural ceremony of Tripura's first Special Economic Zone (SEZ) at Sabroom in southern Tripura, Deb, while describing his governments steps to contain the pandemic, had said that a section of over-excited newspapers are trying to confuse people over COVID-19 and said he would not forgive such newspapers ever.
Journalists in the state claimed the statement was a 'threat' against media and assault on press freedom. They served a 3-day deadline to the Chief Minister to withdraw his comments. As the deadline expired, the CM didn't retract his comments but went soft saying he didn't mean to threaten anyone in his speech. However, he maintained that his comments were meant to prevent people from being 'mislead', boost their confidence and keep them morally strong in the times of coronavirus.
The journalist body has claimed at least 17 journalists were assaulted in last 30 months, and none of the perpetrators have been brought to justice.
"At least 17 journalists were assaulted in different parts of Tripura in last thirty months. None of the accused were brought to justice. On the other hand, certain mediapersons of dislike are being harassed on social media with direct and indirect involvement of the Chief Minister's Office (CMO)", the body said.
People speaking to media are being threatened or assaulted and a section of employee are strategically instigated against media, the TAJ has alleged.
📣 The Indian Express is now on Telegram. Click here to join our channel (@indianexpress) and stay updated with the latest headlines
For all the latest North East India News, download Indian Express App.